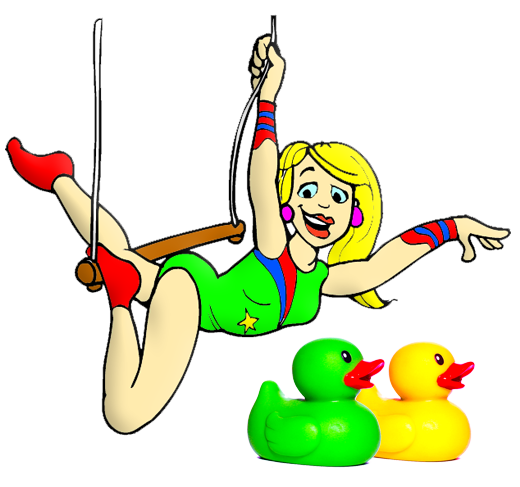 It has been a long time since I have felt so ducky. And what better place to do duck stuff, than the amazing capital city of China, Beijing. Yes, in China they have ducks too, and lots of them as well. I must say that even though being Chinese, they are pretty well mannered for a duck.
What really hit me with the ducky stuff, was the acrobatic show at the Chaoyang Theatre in Beijing. Someone like me, in such a huge theatre, watching such a huge performance with such huge effects and even more huge stunts. Now that's quite a ratio right there, on top of that I was handed discount tickets which led me seating at the VIP area, "RIGHT IN THE MIDDLE OF THE THING". From there, not only do you have the best view to the stage but also you get all the cheering crowd concentrated into the middle, boosting up that theatre experience. Yes, I felt high like I could float to the ceiling and become of the acrobats themselves. This effect lasted for a good hour after which I proceeded to go and eat some Peking Duck (ironically enough), at a nearby restaurant. Chaoyang district is famous for the roasted duck speciality, not something that is tasty in every part of the city.
And that pretty much concludes my duck experience. I would add that Peking Duck was the best duck I've had in my life. Highly recommended, the name is pretty funny, it's "Beijing Dadong Roast Duck Restaurant". Chinese do know how to make overly long names for things. Maybe it's because there are so many names of places that they need to be long not to confuse with others. Or not, how would I know, I don't speak Chinese. All I know is that I love China. And acrobatics there is at the best at Chaoyang Theatre, and don't take my word for it. Go and see the show for yourself. Prepare for a mind-blowing experience coloured like a rainbow.
Over and out.